Ms. Renate – advertising icon of the German economic miracle
The immediate post-war period was initially marked by deprivation. If cinema advertising took place at all, Dr. Oetker relied on simple colored slides. In 1948, things went uphill again in West Germany as a result of the currency reform. People could afford something and the range of goods increased. The economic miracle began. Consumer goods manufacturers benefited enormously from this. In 1954, Dr. Oetker presented the dynamic working young mother "Frau Renate", a new fictional advertising character.
In 1954, a series of commercials for the cinema was made, which showed the character Ms. Renate for the first time. She was played by the actress Hannelore Cremer.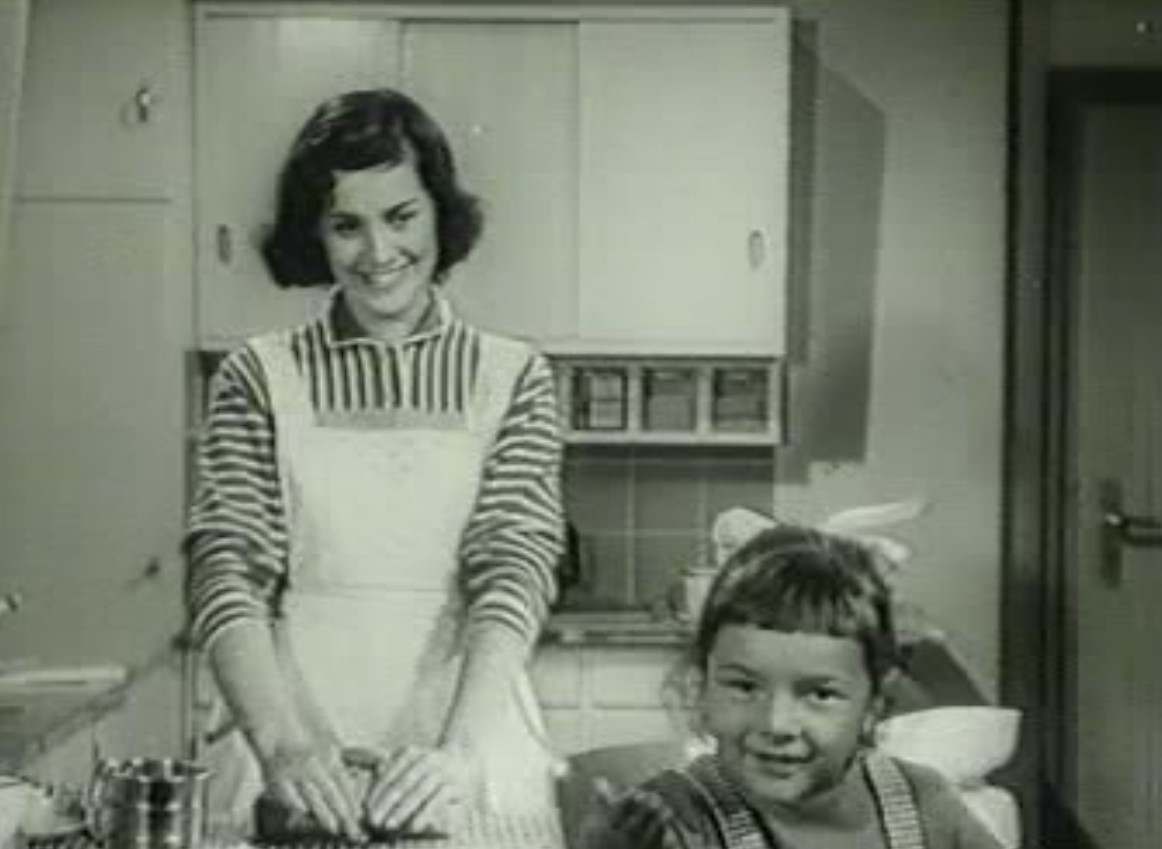 The first TV commercial by Dr. Oetker produced in 1956. Ms. Renate baked a Christmas stollen in this one.
She was played by the actress Hannelore Cremer. In colorful and lively films, she presented the advantages of the Dr. Oetker product range and promoted the in-house recipes. It was also she who appeared in the very first Dr. Oetker television commercial in 1956 and baked a Christmas stollen in it during the Christmas season.
Until the 1960s, Ms. Renate was the face of the brand in film and TV, as well as her voice in radio commercials. She could also be seen in advertisements, on advertising posters and on the covers of recipe booklets. In favour of TV advertising, however, other forms of marketing, such as direct marketing to customers through product demonstrations and exhibitions, have been withdrawn. The home television easily reached many more people than was ever possible before.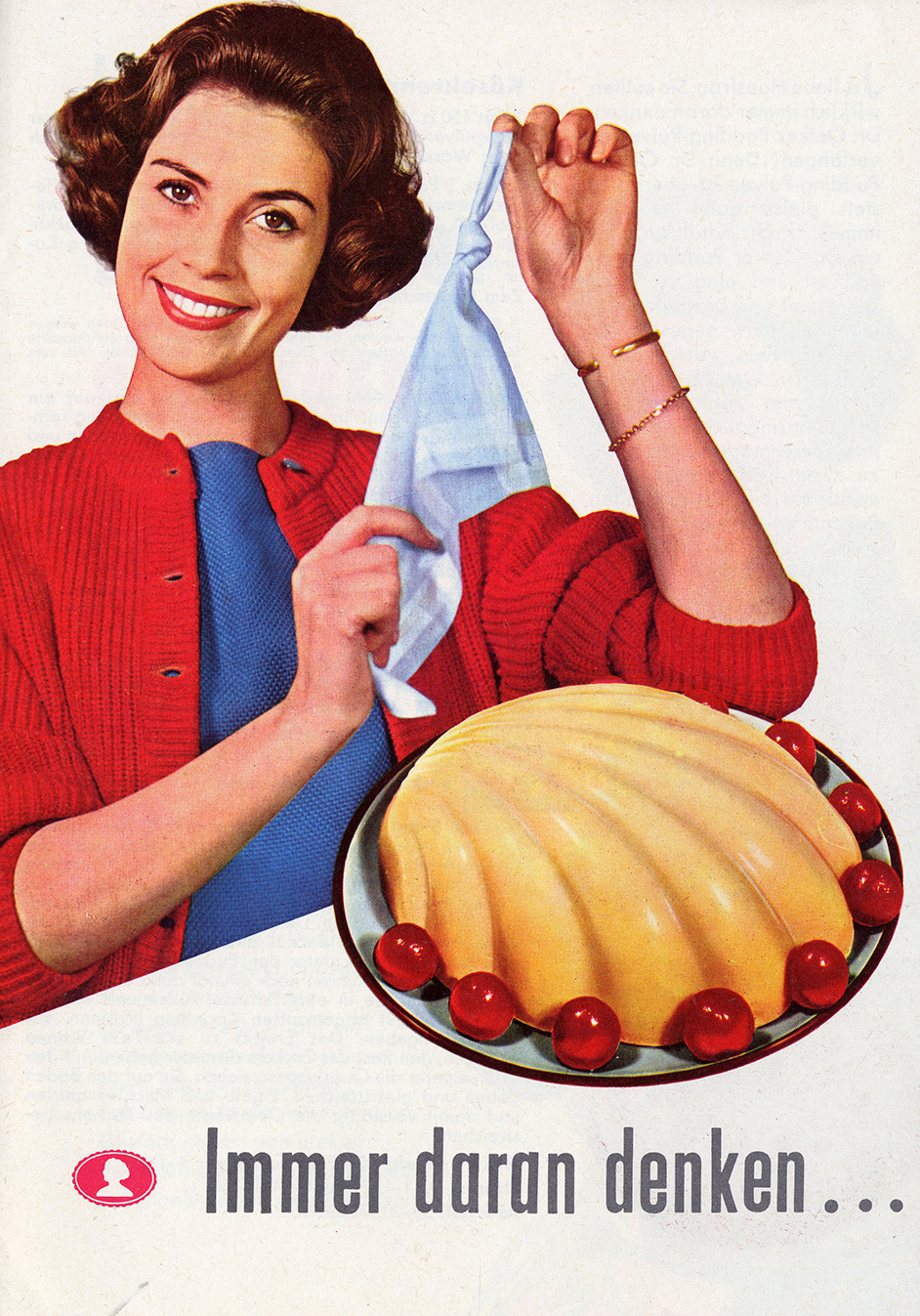 On covers of recipe booklets, in paper advertisements or radio show - Ms. Renate was used everywhere as testimonial for Dr. Oetker.